H5 self-adaptive exquisite wine manufacturers corporate website source code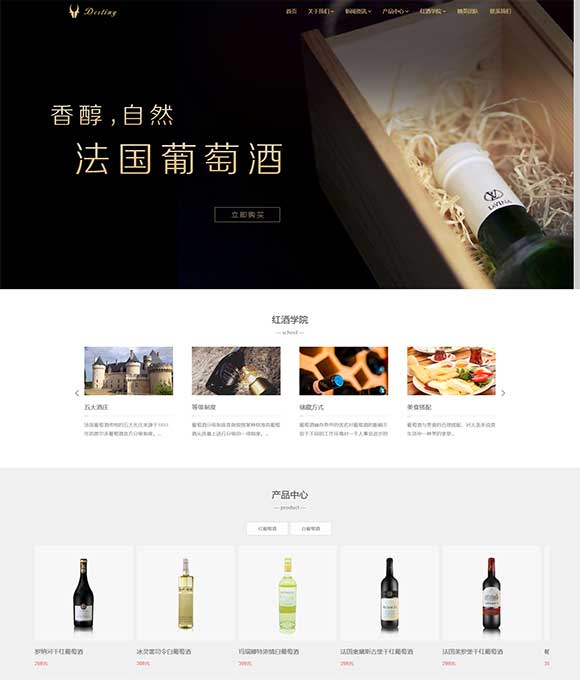 Today I will share a very good set of corporate website source code. It is a set of H5 adaptive corporate website source code. Weaving dream dedecms kernel is more conducive to seo optimization . It is also more convenient to install and use. After decompressing the source code directly, upload it. Go to a server or virtual host that supports PHP, visit the website and follow the prompts to install.
After the installation is complete, find the data recovery item in the background system settings, and then restore the database content. After restoring the database, log in to the management background again. After the data is restored, the administrator account password will become admin.
After re-login to the background, modify the system settings of the website, modify it to your own website name, address and other related information, regenerate the static document, and update it once for the whole site to access it normally.
In the past two years, with the improvement of people's living conditions, more and more people drink red wine and wine. Therefore, many commercial companies have begun to do wine business. Compared to white wine, wine is more profitable, and wine matching Exquisite packaging is easier to sell at higher prices, and wine has a certain collection value. Many privately-made wines will be used by many families as collectibles. Therefore, the wine business has been relatively easy to do in recent years. Today this set of source code is a set of official website source code that is very suitable for wine business.
Download the source code: http://www.lanzous.com/i8ustvg